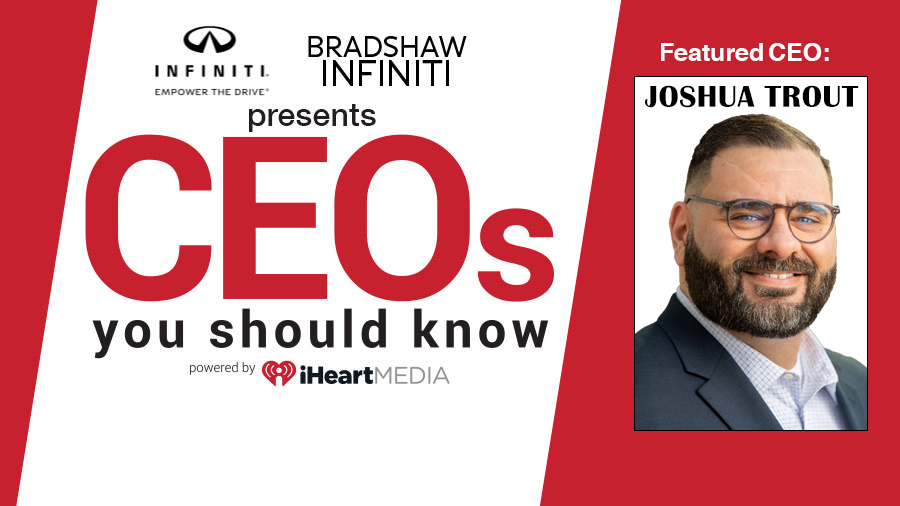 Joshua Trout is the Chief Executive Officer of Encompass Health Rehabilitation Hospital of Greenville, which was recently built on Laurens Road and started accepting patients on 8/3/2021.
Encompass Health Rehabilitation Hospital of Greenville is part of the Encompass Health Corporation based out of Birmingham, Alabama. At Encompass Health, Greenville, they firmly believe that every success starts with a dedicated team of professionals, so they make sure to empower their employees with all the tools they need to help their patients be successful. Innovated technologies, advanced therapies, customizes treatment plans, coordinated care teams - these are all part of their promise to deliver the highest level of rehabilitative care. At an inpatient rehabilitation hospital, you'll receive at least three hours of therapy five days a week. Your team of speech, occupational and physical therapists will work with you on achieving your unique goals.
Joshua Trout comes to Encompass Health Rehabilitation Hospital of Greenville with more than 10 years' of healthcare leadership experience in hospital operations and business development. Prior to transitioning to his current role with Encompass Health, Joshua was the CEO of a long term acute care hospital in Camp Hill, Pennsylvania, where he became a CEO for the first time in his career at the age of 35 years old. He and his team had many achievements including a Hospital of Excellence Award and Quality Excellence Award in his first year as CEO. He was also an honoree of the 2020 Central Penn Business Journal "Forty Under 40" Award. Josh is also a small business owner since 2007, selling medical devices. Joshua earned a bachelor's of science degree in sports management: health and wellness from California University of Pennsylvania and a master's degree in healthcare administration from Ohio University. He is a member of the American College of Healthcare Executives and currently sits on the Board of Directors for the American Heart Association of the Upstate and Down Syndrome Association of the Upstate.
As a healthcare leader, Joshua puts a hyper-focus on a positive culture that provides his employees and patients with an atmosphere of positivity, compassion, inclusivity and safety. He believes that through employee engagement, having a strong and healthy culture, and providing his employees with the tools to be successful; ultimately leads to positive outcomes and high quality of care.
In his spare time, he enjoys going to the farm with his daughter to take care of her horse and watch her compete in her equestrian shows. Josh is married with one daughter and two dogs.